Details
When: Saturday, July 4th 2020 @ 11am-12:30pm
20200704 11:00am
20200704 11:00am
America/Chicago
Reverse Parade
https://downtownwaukesha.com/events/reverse-parade-2020-07-04/
Decorate your car Independence Day style and come celebrate in the City of Waukesha's July 4th Reverse Parade! You get to ride in the safety and comfort of your own car and enjoy floats, music, and more! Goody bags are available for the first 1,000 kiddos! Our theme this year is "Remember Why It's the 4th of July."
Goody bags for the kiddos will include candy, stickers, tattoos, custard tokens courtesy of the Waukesha Culver's (Main Street and Sunset locations), and sidewalk chalk courtesy of Waukesha Kiwanis Early Risers. Please make sure the contents are appropriate for your child.
A few things to know:
Enter the parade route on Grand Ave. heading northbound beginning at Carroll St. towards Wisconsin Ave., turn left onto Wisconsin, right onto Maple, then exit the parade by continuing down Maple.
Drive through anytime between 11:00 am and 12:30 pm
All participants must be in a vehicle and remain in a vehicle
Please note this will be a much smaller parade than usual however all the unit participants are doing their best to share the spirit of Independence Day with you.
Have a great time and enjoy the parade!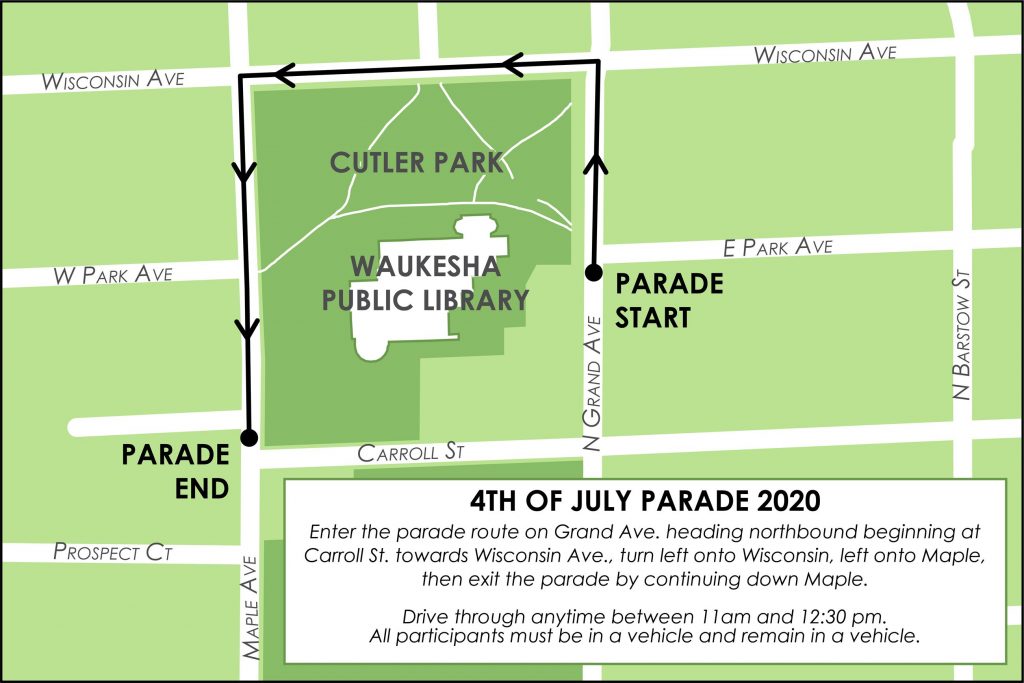 A few upcoming events...
Waukesha Plein Air 2021
As part of the upcoming Art Crawl, a week-long Plein Air Event is taking place Monday, September 27th...
Poker TOC at Nice Ash Cigar Bar
Enjoy a great atmosphere, have a cigar, and play poker at Nice Ash Cigar Bar every Monday. Learn...
Sheepshead at Nice Ash Cigar Bar
Enjoy a great atmosphere, have a cigar, listen to DJ & The Bluesers, and play Sheepshead at Nice...