Coffee & Classics
Rock out. Cozy up. Read more. Whatever your plans may be, Downtown Waukesha has everything you're looking for and more. Check out our recommendations for devoting your day to coffee and classics.
---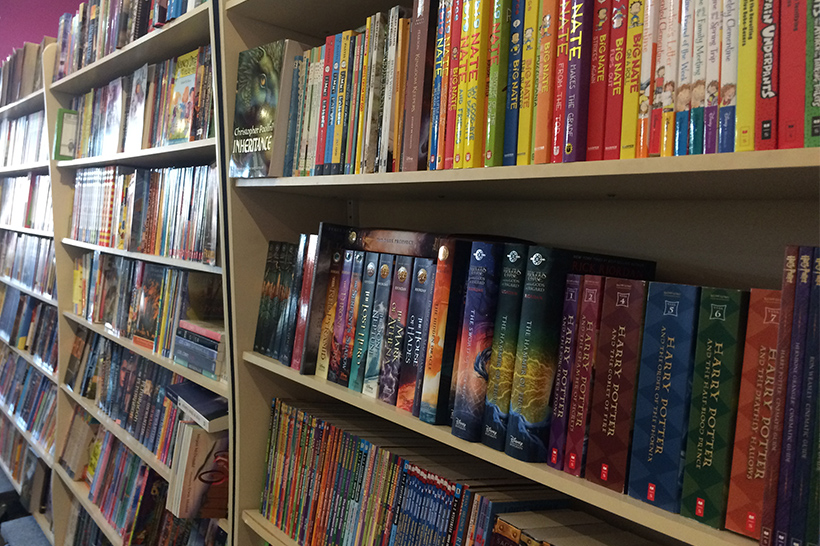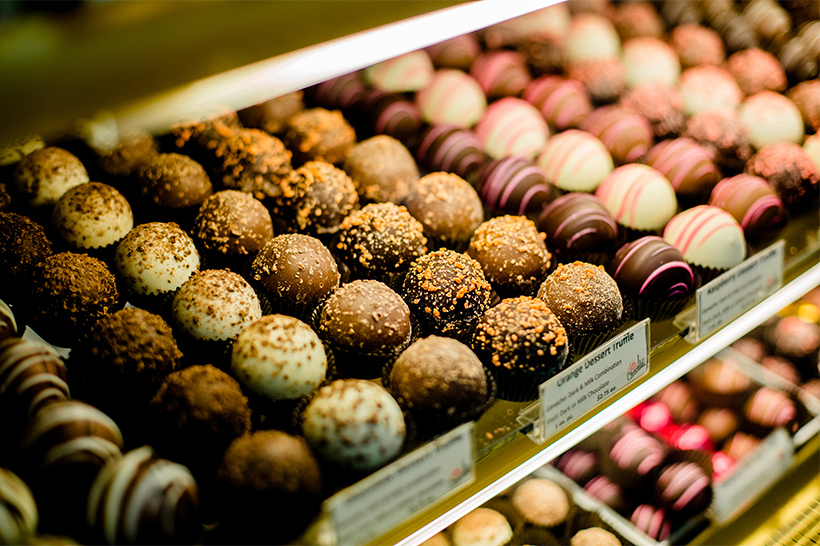 If you're feeling vintage or looking for a tasty trip down memory lane, Allô! Chocolat has just what you're craving. Their Blast from the Past gift baskets feature nostalgic candy from iconic decades. Mallow cups, fun dip, pop rocks, oh my!
---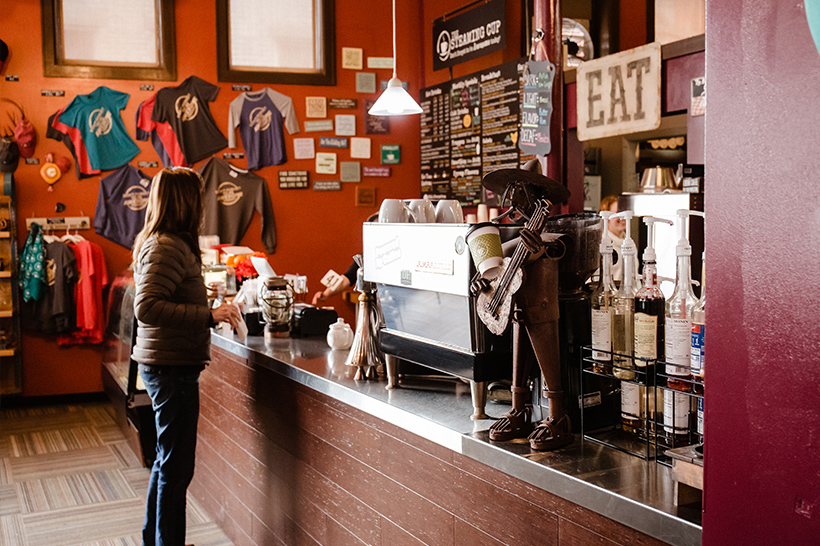 Creative minds need coffee. And Downtown Waukesha has no shortage of either. For some serious Downtown Waukesha vibes, limited edition lattés, live performances, and guitar decor, visit the Steaming Cup. They've got soup and sandwiches and friendly staff to boot! Cafe dé Arts is a family-owned and operated European coffee house and micro-roastery. Their vibrant and eclectic atmosphere calls to all Downtowners, not to mention their hot-off-the-press paninis and European pastries.
---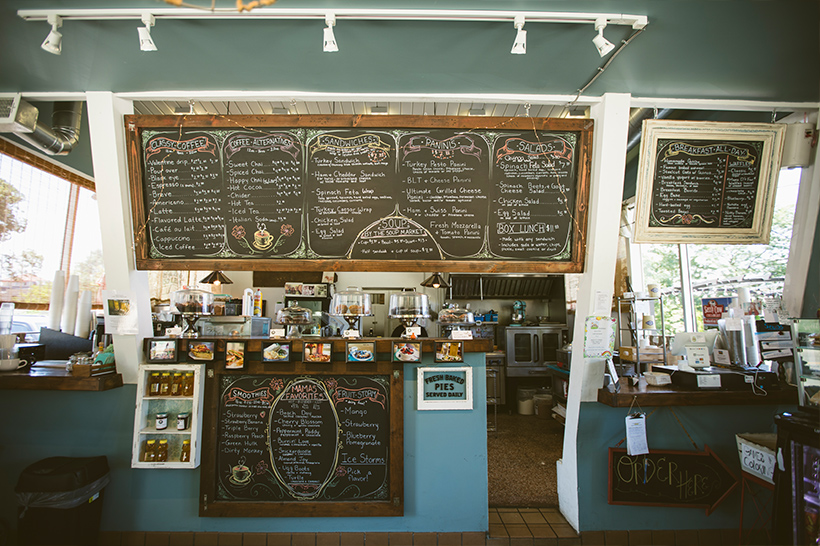 Whether you're in the mood to cozy up with a cup of coffee and scratch-made bakery, or want to enjoy a fresh salad, Mountain Top Coffee has just what you need. Alongside pretty lattés, they also serve bagels, sandwiches, salads, soup, and homemade poptarts. They cater, too! Finally, for a true taste of Wisconsin, don't leave Downtown Waukesha without stopping at Mama D's Coffee. This little shop proudly partners with the best of local businesses, serving Valentine coffee, organic tea from Rishi, eggs from Three Brothers Farm, scratch-made soups from The Soup Market, and ice cream from Mullen's Dairy Bar.
MOUNTAIN TOP COFFEE Mama D's Coffee
---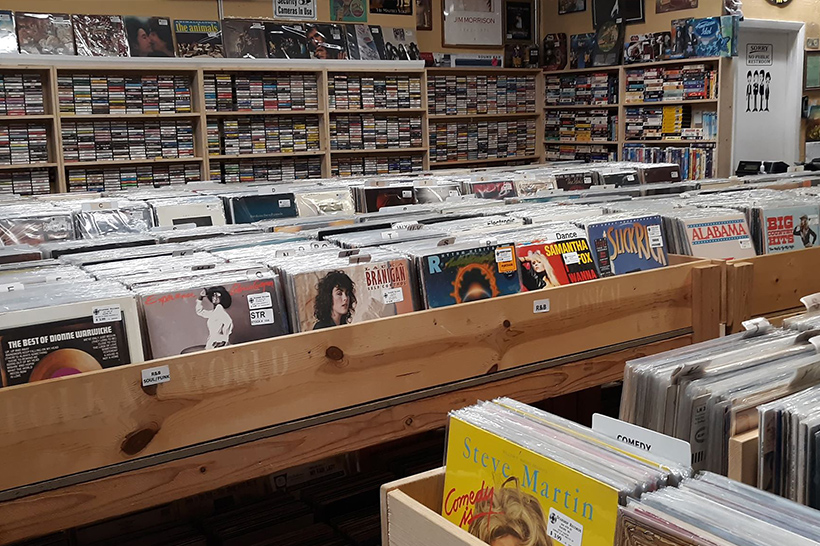 Being the home of rock 'n' roll pioneer, Les Paul, it shouldn't come as a surprise that some awesome record shops call Downtown Waukesha home. Starship Records and Collectibles has over 50,000 LP vinyl, 20,000 CDs, 5,000 VHS tapes, music memorabilia, and more. For another great selection featuring everything from polka to heavy metal, vintage electronics, and turntables, check out Music Records 262! The Picky Picky Resale Shop is a must-stop for classic records, video games, and collectibles.
STARSHIP RECORDS AND COLLECTIBLES MUSIC RECORDS 262Picky Picky Resale Shop
---
Next time you find yourself strolling downtown in the 'Sha, check out any––or better yet, all––of these one-of-a-kind places!
Whether you want to cozy up with a good book and a cup of coffee, or rock out to a new record, Downtown Waukesha has everything you need.
A few upcoming events...
Miss Holmes
Waukesha Civic Theatre

Adult:$27
Senior (60+) / Military: $24
Subscriber / Group (10+): $21
Under 18: $18
When an anonymous note sends a newlywed wife looking for help, Miss Sherlock Holmes and Dr. Dorothy Watson...
Hearthfire at Five Points Pub
Enjoy live Irish music from Hearthfire every Sunday at Five Point's Pub. Hearthfire is a Wisconsin-based band that...
Waukesha Plein Air 2021
As part of the upcoming Art Crawl, a week-long Plein Air Event is taking place Monday, September 27th...